INSTRUCTIONAL VIDEOS (CSIU, GOOGLE, ETC)
Google Chrome - Clear Notifications
This video is a brief demonstration on how to clear your notifications in Google. This is occurring more lately and some are appearing as viruses in which they are completely fake. Follow this video in order to keep your Google notifications cleaner along with browsing history.
Google Classroom Bulk Roster Students
This is a demonstration video which is primarily for related arts teachers who wish to bulk roster students based on a CSV file provided by the IT Department that includes all district student accounts sorted by grade level and graduation year. The instructions include taking an already created Google Classroom and the copy/paste function to bulk invite students by email address.
Google Hangouts & Meet PART1
This is a brief demonstration video on how to create your own district Google Hangouts / Google Meet video meeting and invite users to attend.
Google Join Hangouts/Meet PART2
This is a part 2 demonstration video on how to join a Google Hangouts / Google Meet meeting and participate using your webcam, phone, or chat features available during the meeting.
Google Meet Embedded Controls
This video demonstrates the embedded Google Meet controls instead of using the Google Grid View (fix) extension which has been removed from the Google Store for use.
Transfer H Drive to Google Drive
This video is a brief demonstration on how to individually or bulk transfer your entire H Drive or files to your Google Drive.
Google Drive Share
This video will demonstrate how to accept the Google Drive share for the new WASD STAFF VIDEOS folder and staffvideos@wyomingarea.org account created during the school closures. Staff will have the opportunity to connect and upload videos which can be viewed and uploaded to our WASD YouTube Channel.
Teacher Connect Grade Entry (Learning Standards)
The link above is a video that demonstrates the data entry portion of your gradebooks after your calculations are completed. There are examples using the Homeroom course to enter Conduct and Progress and entering grades from remaining courses on your schedule.
Teacher Connect Gradebook Calculation
The link above illustrates how to access your Teacher Connect gradebook and calculate your grades based on how your gradebook is setup for Assignments, Tests, Quizzes, etc. This can be a pre-requisite step before grade entry. Now that we are using a Standards Based gradebook, there's going to be an option shown in Marking Period 2 on how to attach a graded course to a standard which will automatically copy calculated grades into your gradebook entry each semester.
Enable Flash Google Chrome
This is a brief demonstration video on how to manually enable Flash in Google Chrome for websites that require it. Its managed on a per user basis so its easier for each end user to select to enable Flash if the website requires. it.
Printing SBRC Report Cards
This is a video demonstration from CSIU on how to Run the new SBRC report cards and print them by Student, Staff, or Grade Level. An instruction guide will also be provided to each building to use as a reference when printing each marking period.
PVAAS Course Coding 19-20
The following video is a demonstration for elementary Principal's to assit with selecting the best possible corresponding state course codes in CSIU to match with the Appendix A courses listed and approved by PDE. Please use this video as a reference guide for using the Appendix A file and provided CSIU course listing to select your updated course codes.
Assignment Next Year Entry on Gradebook
This brief video is an excerpt from a 1st grade instructors gradebook and will demonstrate how to use the manual or canned comments to include the Assignment Next Year option on the MP4 report card. For Kindergarten, this will print on the 2nd page below Attendance and for the Primary/Intermediate Centers, it will print at the top below the WA logo to the left.
GOOGLE G SUITE TUTORIALS
EdTech Made Easy - GETTING STARTED WITH GOOGLE CLASSROOM
Getting Started with Google Classroom | EDTech Made Easy - GOOGLE CLASSROOM TUTORIAL - Pocketful of Primary
This is an introduction to Google Classroom and a new video series from 4th grade teacher, Michelle Ferre'. This is an excellent tutorial to help you start setting up your Google Classroom classes, enroll students, and start communicating with your student using Google.
EDTech Made Easy - CREATING DIGITAL ASSIGNMENTS GOOGLE CLASSROOM
How to Create Digital Assignments for Google Classroom | EDTech Made Easy
This is another tutorial in a brief video series from Michelle Ferre', 4th grade teacher and E Coach for her elementary school. She demonstrate how to create digital assignments for your students after you build your Google Classroom classes and have your students enrolled.
EDTech Made Easy - GOOGLE CLASSROOM TIPS AND TRICKS
Google Classroom Tips and Tricks for Teachers | EDTech Made Easy - GOOGLE CLASSROOM TUTORIAL
This is another video from Michelle Ferre' and her short video series on Google Classroom. This tutorial expands upon your Google Classroom setup and provides tips and tricks for organizing and reusing assignments as you build up your classes.
EDTech Made Easy - ORGANIZING GOOGLE DRIVE
Digital File Organization for Teachers | EDTech Made Easy - ORGANIZING YOUR GOOGLE DRIVE
This is another video from Michelle Ferre', 4th grade teacher and E coach for her elementary school. She demonstrates how to upload and organize you files in Google Drive. This can be used to upload and backup your district files so they are available from any devices.
Google Drive / Docs Tutorial 2020 - Anson Alexander
Google Drive / Docs Tutorial 2020 - Beginner's Training Guide
A tutorial on how to use Google Drive to organize files, create docs, collaborate and share with other users and manage documents in the cloud. This full-length tutorial is a great guide for Google Drive beginners and intermediate users. More Google Drive information on AnsonAlex.com.
GOOGLE SUITE STAFF RESOURCES
Google GSuite
Here are a few resources that may help your staff work with Google.
Google Teacher Center / YouTube Explanation of Teacher Center
Google Teacher Center Training

Google Teacher Center Resources (Getting Started)
Resource Guide Downloads from Google Drive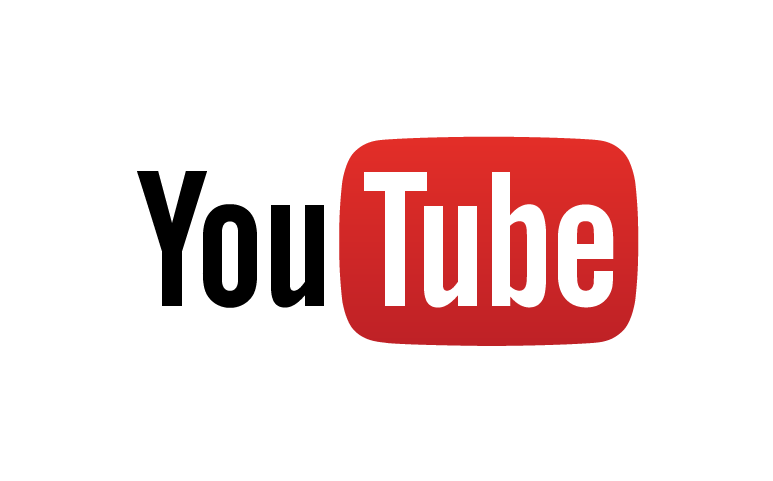 Google Education YouTube Channel
Organizing Gmail - How to use Labels and Filters
This is a brief video demonstration on how to organize your Gmail Inbox and organize your email along with creating LABELS / FOLDERS and creating filters for email.
Clear GOOGLE Web Browsing History
The following video demonstrates how to clear your Google web browsing history and clean your web browser. Most website cache history along with page content and can cause problems if something is cached incorrectly. Please watch this video and follow the instructions in order to clean your browser history periodically.
Creating Bookmarks in Google Chrome
The video link from this section will demonstrate how to create BOOKMARKS using Google Chrome for websites you frequently visit. This is a nice feature because of the LINK DATA capabilities in Google and your Bookmarks and web history will follow you when using different computers and your WASD Google credentials
Google Classroom Student Tutorial
Click the link for a demonstration on the student view and operation of Google Classroom. This YouTube video was conducted by Melodi Kunn and its an excellent overview of the basic operation of Google Classroom from a student perspective.
Google Gmail Display Settings
This video demonstrates how to adjust the new Gmail view for 2018/2019 to COMPACT view which is close to the original Classic View.
PARENT / STUDENT TUTORIALS
Google Account / Google Classroom Login
The following is a brief instructional video on how primarily elementary students K-6 and parents can login or assist with logging into your child's district issued Google account and begin joining Google Classrooms. Please watch the entire video for instructions on logging in.