WASD STUDENT RESOURCES
WASD CYBER SCHOOL UPDATE 4-20-20
This letter was drafted to illustrate the direction of moving from enrichment to planned instruction. Please read the letter including dates and information moving forward.
---
Click the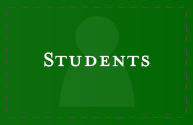 link for latest student information from the main website.
---
This website department is dedicated to STUDENT RESOURCES and ENRICHMENT. Click on any of the SUBJECTS listed to the left to access lists and links of supplemental websites for elementary and secondary level students.
The District is encouraging 3 sessions per day (Each session is based on the student's grade level. K-2= 10 minutes per session; Grades 3-6= 25 minutes per session; Grades 7-8= 35 minutes per session; Grades 9-12= 40 minutes per session).
Luzerne Intermediate Unit 18 also developed a detailed shared Google document call the Luzerne Intermediate Unit Continuity of Education Toolkit. Click the
LIU18 RESOURCES
link for a detailed list of varying resources they have assembled collectively.
A section was also added for
WASD STUDENT RESOURCES
which includes services we already have purchased for our district in varying grade levels. We've updated this section to include login information for each service. We will follow up as accounts are added or updated as well.
CLICK DOWNLOADS (Supplemental materials and activities submitted by faculty and staff)
COVID-19 MENTAL HEALTH SUPPORT (The WASD Guidance Department prepared a website page dedicated to COVID-19 mental health resources for students and parents)
PLEASE CHECK BACK PERIODICALLY FOR WEBSITE UPDATES TO CONTENT
---
PA CAREER ZONE - PARENTS AND STUDENTS
The Pennsylvania CareerZone site is a secure web-based platform designed to help students explore, plan, and prepare for a career they'll love. The Wyoming Area SD recently purchased this platform as a means to be in compliance with teaching Career Education Work Standards to ALL students mandated by the PA Department of Education.
Using this innovative technology, you are afforded an end-to-end career discovery journey. By working through the system, you can access:
Self-assessment modules including interest, work-importance and skills profile tools.

Financial literacy tools including our popular "Budget your Life" assessment

Over 900 occupations, as well as information on US colleges and certifications

Personalized pathway recommendations based on student exploration

***You can access this site by visiting:

pacareerzone.org

OR

https://www.pacareerzone.org/assessments

---
COMCAST OFFERING FREE INTERENET FOR 60 DAYS
Yesterday Comcast and AT&T were among ISPs announced some relaxed policies to help people suddenly stuck at home due to countermeasures taken in the fight against COVID-19. For the time being, it's suspending the data plan that capped bandwidth usage at 1TB per month, and it's opening access to Xfinity WiFi for free to everyone. The Internet Essentials program for low-income families that costs $9.95 per month will be free to new subscribers for the first two months, and it has also committed to no disconnects or late fees. Here is the link to sign up...
---